During the course of the last decade, the number of Asian visitors to Australia dropped for a variety of reasons. First, there was the financial crisis in Asia which took place in 1997. Then, Asian countries including Japan and China experienced several respiratory outbreaks that caused many people to stay home instead of travel. And as if all of that weren't bad enough, the Japanese earthquake and tsunami of 2011 definitely kept more visitors at home.
But now, the tourism market in Australia is on the rebound and it is largely due to the influx of visitors from Asia, and China in particular. If you are a business owner in the tourism industry, the time is now to invest in Chinese booking software and Japanese reservation software. These programs allow you to stay ahead of the curve, offering visitors from Asia the opportunity to book a tour or reserve something for their vacation in their own language. It makes your business more welcoming and more inviting when you offer your customers a multilingual booking system.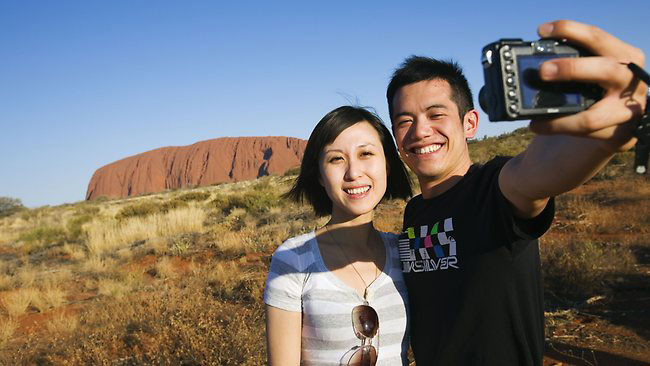 3 Reasons to Invest in Chinese Booking Software Right Now
According to the Sydney Morning Herald, Tourism Australia has taken note of the increase in travelers from Japan and China, and has invested in the market accordingly. The organization has invested $48.5 million into marketing and promoting Australia to Asian tourists abroad, so companies will want to be ready with the appropriate online tour reservation software.
A campaign has been launched to market how beautiful Australia is throughout Asia, but specifically Asia and China. Chinese areas that are being targeted in the campaign are upper-middle class families located in Qingdao, Chongqing and Chengdu. The average visitor from Japan spends about $4,100 per vacation — and they are more likely to frequent businesses with Japanese reservation software.
The number of Asian tourists heading to Australia has increased across the board, but the mostdramatic increase was found with the number of Chinese visitors heading to the land down under. That number has increased by 15 percent during the last year, according to the Australian Bureau of Statistics figures from August 2012. Taiwanese visitors are up 14 percent and Japanese visitors are up about 7 percent — and many of these visitors book their vacations online using online booking system options at the respective tourism groups in Australia.
Whether you own a travel agency that books entire vacations for people looking to visit Australia, or you are a simple bike rental company offering people an easy, relaxing ride around the Sydney Harbor, you will want to have the best online booking system on the market today. When you invest in a multilingual booking system, you reap the benefits of attracting customers from across the globe. Right now, it's most important to target the rising demographic of Asian tourists, and Chinese booking software is simply a must.
Rezdy software is a multilingual booking system that offers travelers 12 language options, including Chinese. When you provide your clients from Asia an easy way to book their excursions online in their own language, your business will quickly become known in the community. Word of mouth travels quickly, and you don't want to miss out on this boom in the tourism industry.
For more information on online marketing for your tour or activity, please download our eBook:
What is the impact of the Asian market on your business?