Customers can leak out from a number of stages in your booking process.
Below we share some practical tips on how tour and activity operators can retain their customers and drive more revenue.
Before the booking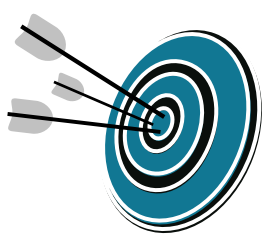 Research shows that 98% of your website visitors leave your site without buying anything (Adroll). To bring them back, you can use retargeting as an online marketing strategy.
Retargeting is a type of advertising used to get all those website visitors to come back by serving them relevant ads.
It does this by keeping track of who has visited your site, displaying ads to them that hopefully gets them to revisit and make a booking.
Without getting too technical, people are tracked by attaching cookies to their browser for any page on your site. This is why it's so powerful – you can actually segment your retargeting audience according to what pages they have been on. That way, you can exclude customers, and be very specific about which tours you display to them in ads.
Click here to learn more about retargeting ads.
After the booking, before the tour
The hard work has already been done and your customer has booked your tour or activity. It would be such a shame if they cancelled or didn't show up!
For tours and activities that are heavily effected by weather conditions, not only do you get less revenue than you expected, but you may have rostered in more instructors, drivers, or guides than necessary, resulting in additional revenue loss and time spent trying to rectify the situation.
To minimise no-shows and cancellations…
Implement your cancellation policy
This is an obvious one – set terms and conditions around bad weather no-shows. Create a cancellation policy and enforce it! If there's a penalty for cancellation, they will probably show up.
For example, you can allow them to cancel or change their booking up until a certain time period before the day of the tour. Any changes or cancellations after that (including no-shows) are subject to a cancellation fee. If it's a day before the booking, they forfeit the entire value of the booking.
Touch base on the day of the tour
You will probably have asked customers to arrive X minutes before the tour starts.
To minimise no shows on the day, have your tour guide or instructor check people in via their mobile device (if you use booking software like Rezdy, this is linked to your manifest and updated in real time).
Back at home base, you can have someone call up all the people that have not checked in by the arrival time.
Calculate your no show rate
It would be helpful to start tracking your average no-show rate per product so you can see which ones need the most improvement.
Your booking software should allow you to run a report and see who didn't turn up. Then, you can filter by customers who checked in.
After the tour
Best case scenario – your customers had such an amazing time that they're willing to refer you to other businesses and leave you glowing reviews on sites like TripAdvisor and Yelp.
Handling unhappy customers
Unfortunately, it doesn't always pan out that way.
Unhappy customers are (hopefully) rare, yet they do crop up from time to time in the industry. But with a good complaints handling policy, tour operators can turn that negative feedback into a positive experience.
Set your complaints handling policy in stone
Train staff on how to respond professionally
Touch base afterwards
Click here for more tips on managing customer complaints.
Encouraging WOM referrals
It shouldn't take any convincing for you to believe that word of mouth is the strongest form of marketing that a business can get.
In fact, 92% of consumers say they trust earned media, such as social media, word of mouth, recommendation from friends and family, above all forms of advertising (Nielsen).
To drive word of mouth referrals,
Participate in the online conversation (review sites and social media)
Simply ask (people get a kick out of helping others)
Make a process out of it (after the tour in an email or feedback form)
Click here for more tips on driving WOM referrals.
Want more online marketing tips?
Have a read of our online marketing ebook.