You didn't start your Tour or Activity business to be tied to your desk.
So we built a software to take the hassle out of running it. You spend more time doing what you love, instead of being frustrated with admin work.
For the price of a cup of coffee per day, you will sell more tours, save more time, and partner with more agents.
---
A little bit about us:
Tour operators in 100 countries use Rezdy daily to sell thousands of products in real-time on their website and through thousands of distribution channels.
We specialise in tours, activities and attractions – experiences typically listed in the "things to do" list of a destination.
If you are looking for tour operator software that easily manages tours, activities, rentals, charters, shuttles, and tickets, then Rezdy would be a good fit. If you are in the accommodations sector, then Rezdy is not for you. We focus exclusively on servicing tour operators.
---
"We were able to more than double the amount of people we were able to service, from 470 to 1000 in just a one month period!"
Chuck Dixon – Tulsa Helicopter
---
"Rezdy allows us to service more customers… Over the past 18 months, our bookings have gone through the roof."
Maryanne Jacques – Adventure North
---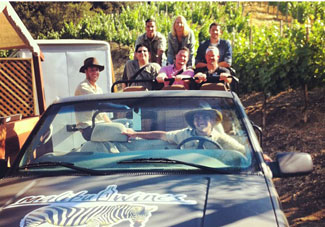 "From December 2013 to March 2014, our bookings have gone up by 400%."
Dakota Semler – Malibu Wine Safaris