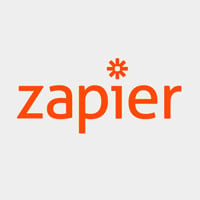 Sydney, 31 March, 2014 — Rezdy, the world's leading tour operator booking software, announced today that they are partnering with Zapier to allow task automation between Rezdy and hundreds of web services.
To increase the efficiency and productivity of tour operators, Rezdy has integrated with Zapier, the web automation platform that makes it easy for non-developers to connect their web services together.
Rezdy and Zapier Integration
Of the company's recent partnership, Rezdy CEO and Founder Simon Lenoir said, "Integrating with Zapier makes sense because we want to give tour operators modern technology that helps them run and grow their business. With Zapier, our software can work with our customers' existing services to make running their business as easy as possible."
The Zapier integration means that tour operators can connect Rezdy to over 250 web services, such as MailChimp, Xero, and Twilio.
For example:
Connecting Rezdy with Twilio would allow tour operators to receive an SMS every time a booking is received in Rezdy.
Connecting Rezdy with MailChimp would allow Rezdy to send customer details to MailChimp when they are created on Rezdy.
Connecting Rezdy with Xero would allow Xero to create new invoices when bookings are received on Rezdy.
"We believe this partnership will help tour and activity businesses manage their operations and increase their income."
The Zapier integration is now available to Rezdy Premium customers via Rezdy Apps.
More information about the Zapier integration can be found via our  Zapier features page.
About Rezdy, Pty Ltd.
Rezdy Pty Ltd is a global booking software company with headquarters in Sydney, Australia & San Francisco, USA. Founded in 2011, Rezdy has processed over $60M in bookings for various types of tour operators, and connected them with numerous online travel agencies, making it the leading channel tour operator booking software.