Thanks to everyone who has contributed their feedback and ideas to our Feature Request forums, we strongly urge everyone to continue to post their awesome ideas as each and every idea posted within the forums is viewed by our Development Team.
Rezdy Messages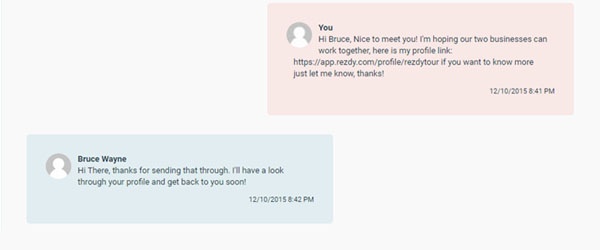 You're now able to send messages to your Partners and Agents, informing them of important updates to your business. At the same time, you can send messages internally within your Rezdy account to any User; invite your Tour Guides as Users and send them up to date information regarding Tour updates or passenger changes.
How to send messages to users in your company
How to send messages to an Agent/Partner
Monthly Calendar Widget
The new Monthly Calendar widget is a great way of giving your Customers a monthly view of your available Tours & Activities.
How to integrate a Category Monthly Calendar
Product Tagging
Tagging your Products is paramount in ensuring that your Tours & Activities are displayed when an Agent does a search within the Marketplace.
How to complete your Product Tagging
Improved Sales – Orders report Graphs
We've improved the Sales – Orders report by allowing you to visually drill down into more information regarding the creation of Orders.
How to run a Sales – Orders Report
And More..
Inline Text & Scrollable Text Custom Booking Fields