In July, we had a bunch of valuable updates to Rezdy; WordPress plugin, Xero integration, and improvements to dynamic pricing. Here are all the juicy details.
1. Add an Image and Dynamic Pricing to Extras
You can now add an Image & Customized Pricing for Extras.
With regards to the image, this allows customers to see what they're purchasing as an Extra.

With regards to the price, this allows you to determine how extras are charged:
Customer's choice:  Your customers can select the quantity they want to purchase independently.  For example, if 4 people book then they can choose 2 DVDs (or less/more)
Per Order:  The Extra is charged once.  For example, if 4 people book then they will be charged only once for the Extra
Per Quantity:  The extra is charged for each item or person booked.  For example, if 4 people book then they will be charged 4 times for this Extra.
2. Integrate Rezdy with Xero
That's right, you can now connect your Xero account to Rezdy.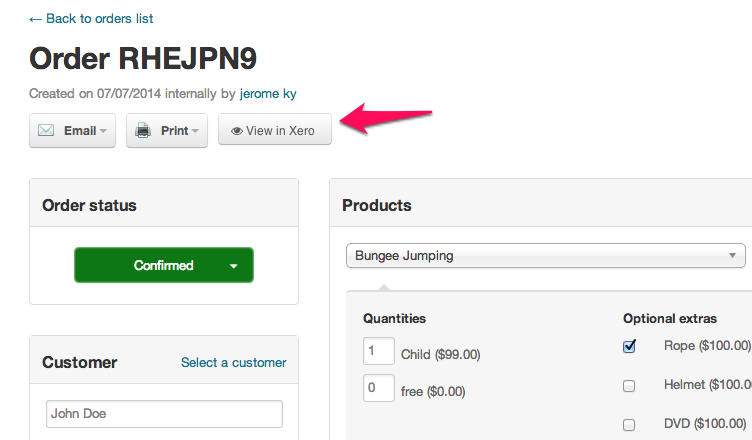 Xero is a cloud-based business accounting software that is becoming very popular worldwide.
With this app:
Every time a new order is created in Rezdy, Rezdy will automatically create an invoice in Xero populated with your customer's data (product and payment information).
When an order or product is updated in Rezdy, it will automatically update in Xero if the order is unpaid.
You can go directly to Xero from an order page in Rezdy.
Click here for the full tutorial.
3. Integrate Rezdy with WordPress
A WordPress plugin is now available with Rezdy.
WordPress is a web software you can use to create and manage your website or blog. The Rezdy WordPress plugin is simple and well-integrated with WordPress' text editor.