Categories in Rezdy exist to help you manage your products. That way, you can keep everything organised for you and your customers.
Here's everything you need to know about them.
What is a Category in Rezdy?
A Category allows you to group certain types of Products, this is useful when you have a large number of Products and you want to limit your customers view to a specific group.
In terms of web design, navigation is important, and your categories make your products easier to understand because they have been grouped together logically.
How can you create categories?
In Rezdy it's easy to create categories. Simply navigate to Inventory > My Categories > New Category.
You can then name your category and select which products you want to include.
Click here for full setup instructions.
What is a private category?
A private Category allows you to create Products and "hide" them from the Public. The Products would only then be visible to staff or to customers that you provide a direct link to.
This is useful if you'd like to create a private Product to be booked by one customer, i.e. you could create the Product and Session then provide the customer with the link to this Product to book in.
Another reason you might use private Categories is if you wanted to integrate a single Category on your website without displaying other Category tabs.
How can you add or remove products?
You can do this within the product detail. You can easily select or deselect which categories you want your product to appear in.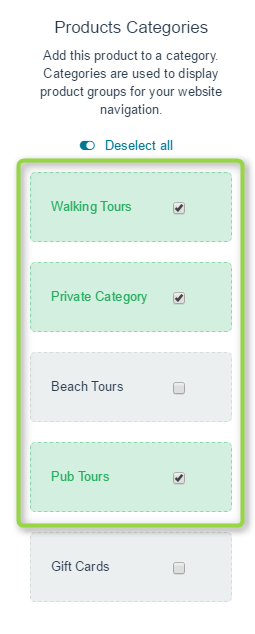 You can also do this from the category itself, by clicking "remove" next to the product name.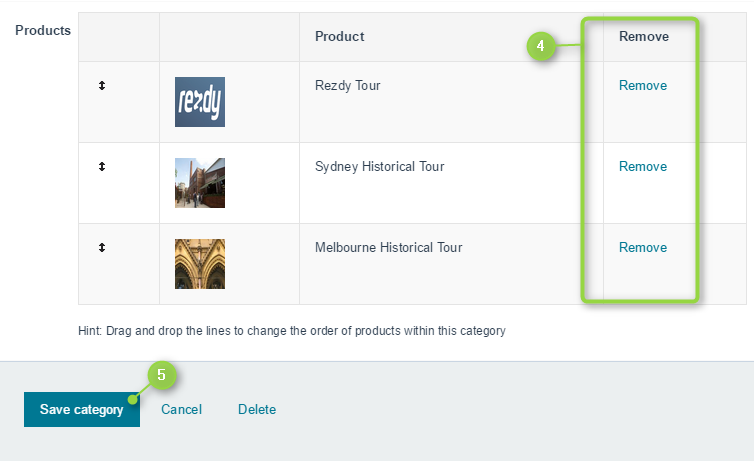 Click here for full instructions.
How can you rearrange the products in your categories?
If you would like some products to appear higher up, all you have to do is use the arrows to move products up and down as you please.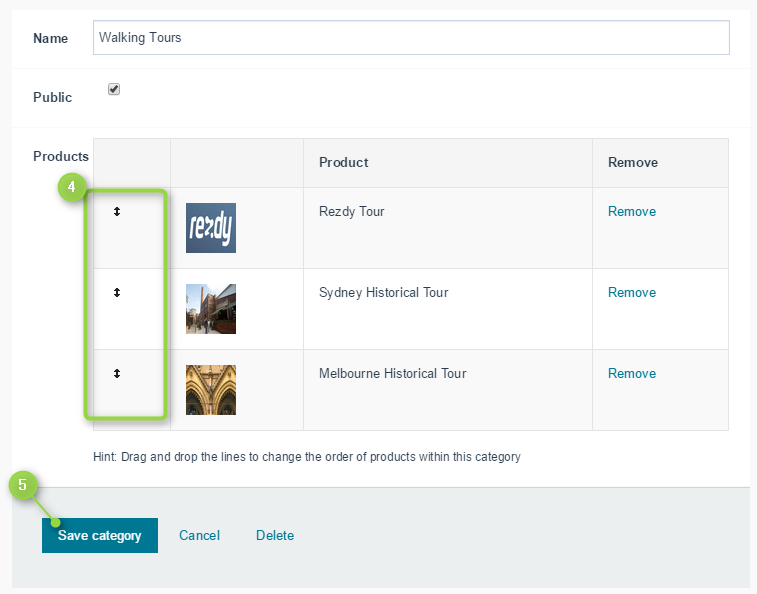 There you have it – a complete rundown of product categories for you.





What's Next?
See all category tutorials