To make the best use of your human resources, you need to reduce their time spent on manual tasks that could easily be automated. Process automation can effectively multiply your staff members – one person can do several people's worth of work if a lot of it is automated.
Here are some areas of operation that Rezdy can help you to automate easily:
1. Process automation of social media updates
If you have a Facebook and Twitter page, you're probably posting a lot of updates to stay relevant on your followers' news feeds.
However, it's not a great use of staff time to be running to all your social profiles every few hours to post a simple update (especially if it's the same update being posted to multiple profiles).
While some posts can't be automated (for example, uploading pictures after a tour, or responding to comments), process automation with regard to your promotional posts is easy – you can write a lot of the posts when you have time and then schedule them to be posted automatically.
Tool to use: HootSuite
This free tool lets you schedule updates for up to 5 social profiles (anything beyond that and you have to start paying).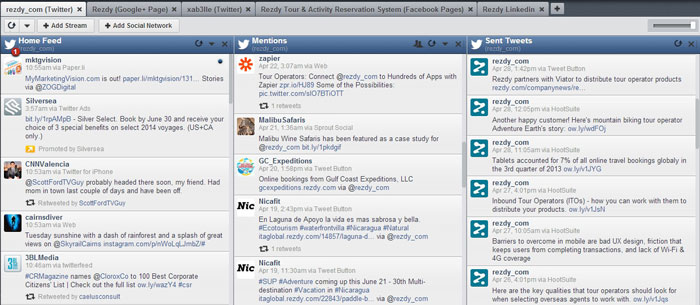 You can also use it to monitor your mentions or any other news around specific search terms.





2. Process automation of booking reminder & follow-up emails
These email communications are a must for every tour operator.
But having staff do it manually can become very cumbersome, because they have to keep track of when each customer booked and remind themselves when to send the email out.
Process automation makes sense here, because it strengthens your customer's confidence in your booking system and also ensures that you never forget or miss out a single customer.
Tool to use: Rezdy Reminder & Follow-up Email App
With our easy to use email apps, you can customise the reminder and follow-up emails for each of your products.
To get more out of your follow-up emails, use them as an opportunity to:
Say thank you
Ask for feedback
Request reviews on TripAdvisor & Facebook
Ask them to follow you on Twitter, and like you on Facebook
Give them an offer that encourages them to come back
This will undoubtedly strengthen your relationship with your customers.





3. Tasks between online services
Odds are, as a modern business, you're using more than one online service to help your business out. Some examples:
Online booking software
Email marketing software
Accounting software
SMS notification software
The hard part is integration. When someone books online, you have to export a CSV, duplicate it against your existing email database, and then upload it into your email marketing software. Administrative time-sucks like these can and should be eliminated. Process automation makes sense here because this type of administrative work is so time-consuming and yet so easy to automate. You started a business to run activities, not to do paperwork.
Tool to use: Rezdy Zapier & Webhooks Apps
If you are a Premium customer, you have access to both Rezdy's Zapier integration app and Rezdy's Webhooks app.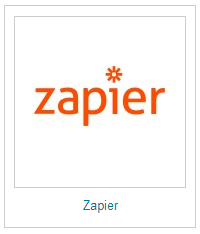 Zapier automates tasks between Rezdy and over 250 online services, including Mailchimp, Xero and Twilio.
With this integration, you can:
connect Rezdy and Twilio so you can get an SMS every time you receive a booking on Rezdy
connect Rezdy and Mailchimp so you can send customer details to Mailchimp automatically when they are created on Rezdy
connect Rezdy and Xero so you can create new Xero invoices when you receive bookings on Rezdy.
You can check out the full list of apps that Zapier supports here: https://zapier.com/zapbook/.
If you want to connect an app that isn't supported by Zapier, you can use our Webhooks app, which allow external services to be notified when certain events happen on Rezdy.





What's Next?